My father is no terrorist, says Iti's son
By LANE NICHOLS - The Dominion Post | Friday, 9 November 2007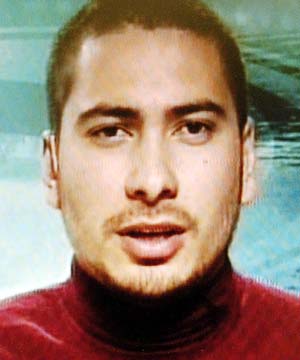 Related Links
Tame Iti has been vindicated by the decision not to lay terror charges against him, his son says, and the family are now demanding that police be held accountable for their actions.
"He's absolutely not a terrorist," Toi Iti said last night. "What is terrorism? I don't know what the Oxford dictionary says but I know by watching CNN and BBC the implications of terrorism internationally. My father's got nothing to do with that sort of behaviour."
Toi Iti, a 31-year-old actor, said the events of recent weeks had taken a huge toll on his family.
"This has been a highly emotional, traumatic experience - not only for us but for all of the families involved.
"To have the label `terrorist' even associated with your family and how that affects you day-to-day. To have that stigma lifted is an enormous relief. We feel we can carry on with our lives now."
His family planned to visit Iti in Auckland Central Remand Prison today.
"We're taking his mokopuna (grandchildren) up and everybody."
The family hoped Iti would be freed at an upcoming bail appeal hearing.
Toi Iti called for police to be held accountable for their actions over the arrests. "Whether it's an apology or whether it's a class action. Whatever form it takes, there needs to be some accountability."