Action Alerts | PMA's newsletter | What's on | Links | How PMA can help you
Help PMA grow | Petition forms | Site map | PMA main page

Women in Black
---
Women in Black sing 'I am a witness to your war crimes' outside the US embassy in Wellington, Aotearoa / New Zealand. We are singing in solidarity with women around the world who protest war, atrocity and bloodshed wherever it is found. We are singing to the NATO governments, to the New Zealand government who supports the NATO bombing, to all governments who are guilty of crimes against humanity and to all who support their bloody work. We are singing for a future :
where conflict will only ever be resolved by peaceful means;
where existing peace processes are properly used to end for all time the atrocity that is war;
where the human and financial resources so obscenely wasted in preparing for and waging war are used instead to create peace and security for us all.
If you prepare for war, then war is what you get. Why not try preparing for peace ?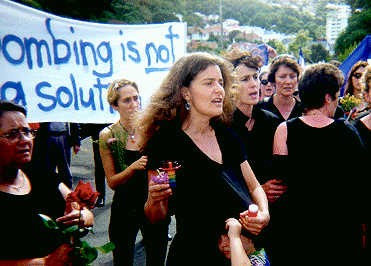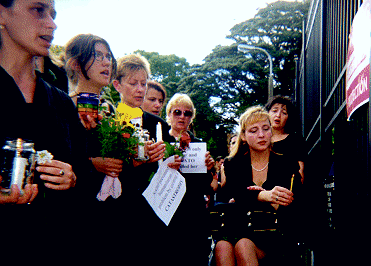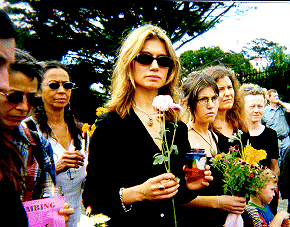 Return to Diary of Protests in Wellington.