Protest in solidarity with the people of Ngawha who are appearing in Kaikohe court today on charges related to their opposition to the construction of the prison on wahi tapu.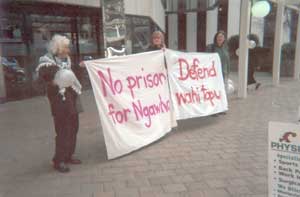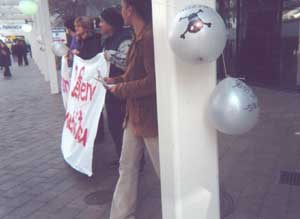 Outside the Department of Corrections Head Office, The Terrace, Wellington.
The protest featured silver balloons with skull and crossbones, 'Mercury levels rising' 'Mercury kills!' and 'Department of Corrections poisons drinking water!'. Alas, the balloons themselves did not rise ... unfavourable climatic conditions and a lack of helium perhaps.