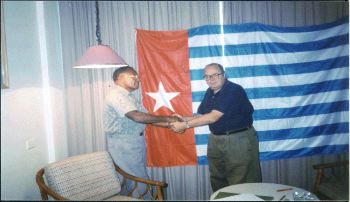 OPMRC Chairman Moses Werror and Henry Fournier of the 
International Committee of the Red Cross.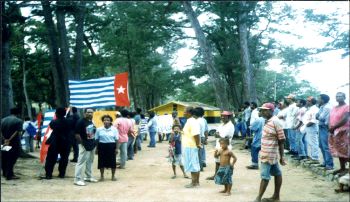 Protestors gathering at Ela Beach, Port Moresby to protest 
West Papua`s exclusion from the UN Decolonisation Agenda. 
June 1996.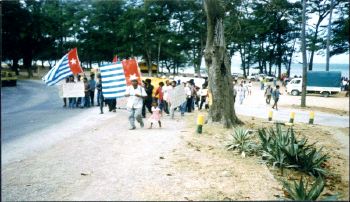 Marching toward the Port Moresby Travelodge to present 
their petition to UN delegates.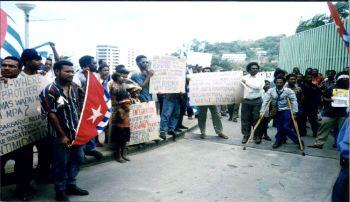 Protestors presenting their petition outside the UN 
Decolonisation conference. Port Moresby, June 1996.