Action Alerts | PMA's newsletter | What's on | Links | How PMA can help you
Help PMA grow | Petition forms | Site map | PMA main page

PMA newsletter - May-June 1998
Peace Movement Aotearoa
PO Box 9314, Wellington.

Tel (04) 382 8129, fax (04) 382 8173,

email pma@apc.org.nz





Link to earlier PMA newsletters.

News from the office
Hikoi of Hope
Te Kaha
Military spending
Social costs
Why we need a defence force
Shipley shields spies
Trident Ploughshares 2000
A2000 Update
Nuclear weapons testing
Threats to nuclear-free legislation
Albright visit
Gun control
News from groups
Hidden agendas
Stranger than fiction
What's on where






Kia ora, we are running rather late with this Newsletter, but there again, you'll get the next one even sooner ! In addition to our usual work, the newly revised constitution requires us to re-register our members, so sorting out the mailing to accompany this Newsletter has taken a considerable amount of time.

Hopefully you will have received the right form - if you are representing a group then you should have a group form; if a pledger, then the pledger form and so on. Please let us know if you have inadvertently been sent the wrong one and we will remedy this immediately!

We are coming up to two important dates on peace people's calenders -
6 August, Hiroshima Day
and
9 August, Nagasaki Day
. This is the time when peace people around the world take part in events to commemorate the effects of the wartime use of nuclear weapons and together demand 'No More Hiroshimas' 'Nagasaki - never again".

It is a time too to remember those who have suffered since 1945 through the insane pursuit of nuclear supremacy - the sickness, genetic damage, and death, the widespread contamination and devastation from uranium mining, nuclear testing, nuclear weapons production and deployment.
We remember too the arrogance of the nuclear weapons states who have turned the primary food gathering areas of indigenous and minority peoples around the world into radioactive wastelands.

We cannot forget the lying deceit they used to impose their nuclear colonialism as demonstrated so poignantly by the words of the Bikini elders who gave up their islands "with God's blessing, [having been told the nuclear bomb blasts would] result in kindness and benefit to all mankind".

We keep in mind that neither goal of a Nuclear Free and Independent Pacific has been realised.

Hiroshima Day events are planned around the country again this year - see local listings for details.

Thanks to our regular and new volunteers - Grace, Helen, Christine, Sally, Pauline, Sankar, Barney and Paul.

Kia manawanui, kia kaha, ka kite ano !

Things to do, news and views ...
Hikoi of hope
have you had enough of increasing poverty and inequality ?

Are you fed up with 'the economy' being more important than the people ?

then join the Hikoi of Hope !
During September people all over the country will take part in the Hikoi of Hope as it moves south from Cape Reinga and north from Stewart Island towards Wellington. On 1 October the Hikoi will arrive in Wellington, and led by the Anglican bishops we will march on parliament to say 'enough is enough - there has to be a better way'.

The Hikoi of Hope is an initiative from the Anglican General Synod (Te Hinota Whaui), which last May listened to stories and testimony about poverty and despair, and decided something has to be done about it.

The Hikoi of Hope is not just for Anglicans, nor is it just for Christians -
it is for everyone who feels poverty is intolerable.
As it happens, this year's
International Day of Peace
(15 September) falls during the Hikoi - perhaps you could use this opportunity to promote discussion in your community or workplace or school on social justice as an essential part of peace !
walking for a change
te Hikoi mo te Tumanako mo te Rawakore
(see national listings for contact details)

(Navy recruiting ad, Defence Quarterly , Winter 1998)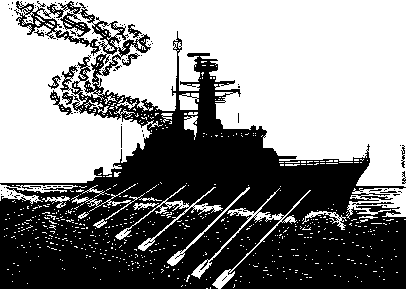 Te Kaha - trials and troubles
Given all the confusion over Te Kaha's commissioning of late (more on that in a minute), we thought we'd do a bit of commissioning ourselves - and local graphic artist Bruce Mahalski produced at great speed the very image we wanted which you can see reproduced in miniature above, kia ora Bruce.

The graphic and caption (thanks to the Navy for that !) are available as an
A4 or A3 poster from PMA
for the bargain price of koha to cover copying and post costs - please specify the size you want, if you have a particular colour preference or would like a black & white laser print so you can make your own copies.

At the time, we were reacting to news of problems with the main diesel engines of Te Kaha - firstly a failed lubricating oil seal on the turbo charger on the port engine; then a loss of governor settings on both engines resulting in incorrect engine response to signals - that could have had interesting consequences if it had continued undetected !

Then came the news that the gas turbine engines on ALL the new ANZAC class frigates would have to be replaced because the turbine blades are the wrong size. As we write, preparations are underway to cut a hole in Te Kaha's hull to facilitate removal of the faulty engine (which will go back to General Electric for modifications) and the fitting of a new one.

All this with the engines has been a bit of a distraction from the previous criticisms of the ANZAC class frigates as voiced by Australia's junior defence minister Bronwyn Bishop in early June when she described them as "floating targets" . Apparently they lack good weapons systems ... Max Bradford immediately responded by saying that these criticisms only apply to the Australian version, as the NZ ones are ..."even more lightly armed". Work that one out !

Presumably it's to do with what you want to use them for - given the Australian government's alarming change of policy to 'proactive defence' (see Dec 97-Jan 98 PMA Newsletter ), they need their frigates armed to the gunnels to go off and threaten and attack. On the other hand of course, 'our' frigates are going to spend months tied up to wharfs being repaired, so they can then take MPs on (slow) trips around Cook Strait ...

Then there's the commissioning conundrum ... as you may remember Te Kaha was in fact commissioned last year - that's when they pipe a Vice/Rear/Spendthrift Admiral on board and the ship gets a warrant to be called Her Majesty's Ship xxxxx. and to carry loaded weapons.

In early July, the Navy announced that Te Kaha was to be decommissioned - "hooray" we said, they've seen the light. But alas, it was a typo, they were actually referring to Waikato.

Then last week, as part of the government's $300 million 'savings' package, it was announced there would be a saving of $6.5 million 'by delaying the commissioning of Te Kaha'. How odd ... as it's already been commissioned, and anyway - how on earth could you spend that much money on a piping ceremony which a Navy source told us would usually cost no more than $20,000 ?

So where does this $6.5 million figure come from ? Well, it turns out that the 'saving' is actually because of the delay in Te Kaha's 'entry to operational service' which is not now expected until September. It is a saving because the government will not have to pay depreciation on it until then ... have you ever heard anything like it ?

Just think, if they delayed putting it to sea for a year, then that would 'save' $39 million just on depreciation !

and they want more ?


As Te Kaha has proved such a wonderful buy, and Te Mana due here next year may very well be the same, you would think that the idea of buying a third one would have died by now.

On the contrary, Max Bradford announced that "the possible third frigate was not to be sacrificed to the Government's razor gang" (Dominion , 10-07-98). Robyn McDonald, Consumer Affairs Minister, said in the same article that "the navy served an important purpose as a training facility for young people. The armed forces was a "safe environment with discipline, where young people can feel nurtured"".

Winston Peter's response? "Any suggestion that such a purchase will be sacrificed to accommodate the current process of expenditure deferrals therefore simply does not arise, the decision to spend such money on a third frigate having never been made". Anyway, "it could not be part of cuts made by the Government's razor gang because it was not being paid for this financial year" (11-07-98).

Yet another defence report is expected in late September outlining purchase options.

Defence Property review
-
as reported in many previous PMA Newsletters , there has been a review of defence force property underway for some time now, with the idea of making savings by consolidating bases.

In June we were somewhat startled to read Max Bradford's statement to the Foreign Affairs, Trade and Defence Select Committee that he had an early copy of the review which he was "resolutely refusing to read. If I read it, I will be subject to questioning" (Dominion , 19-06-98).


Charles Upham
- another ongoing saga covering many previous Newsletters , it has now been chartered out to a Spanish company for two years ... at a probable loss.

This, to refresh your memory, is the ship which was bought for $14 million in 1995, will require $34-37 million modifications so its crew don't become seasick while out on the ocean waves, and has cost $353,833 a month during the two years it was tied up at an Auckland wharf. Matt Robson has asked the FA,T&D Select Committee investigate the sad tale of the Charles Upham.


bargain price F16s?
Max Bradford is considering an offer to buy cheap second-hand F16s from the US, no figures on how 'cheap'. These are the very same F16s that the US first offered to Pakistan as a bribe for that government not following India's example in detonating nuclear weapons tests. Pakistan isn't allowed them now.

The strange logic which appears to govern military spending here is clearly evident in this case too - Max Bradford has said "the model of F16 offered was not one NZ would have wanted to buy" (Dominion , 13-07-98) but they are considering it anyway. The Airforce's A-4 Skyhawks are due to be replaced between 2007 and 2010.


energy savings of $300,000
have been identified to reduce the $1.6 million annual power bill at the Devonport Naval Base according to a report in early June. Apparently much of the electricity is used to ... "power ships tied up at the naval base, but cost savings could be made by running the ships on their own ship's generators"... (Dominion, 03-06-98). Not in Te Kaha's case ...


a new multi-million $ sonar mapping system
- has been fitted to the $30 million Navy survey ship Resolution, to be used for charting NZ waters. However, hydrographic contracts are now open to tender, and the Navy has recently lost the job of maintaining and updating the sea charts which notify of maritime hazards in NZ waters.

..... and finally in this section, a large article in Infotech Weekly , 08-07-98, describes continuing problems with the new(ish) - it's 18 months behind schedule already $18 million defence forces supply/inventory system ...


This ridiculous amount of military expenditure is even more obscene when you contrast it with what's happening with social spending. In the May budget the Defence Ministry was allocated $343.4 million, up from last year's $308.5 million; the Defence Force was given 1.63 billion - together a total of $1,973,000,000. This works out to roughly $5.45 million a day.

At the same time, other increases that were promised in that budget for health care, education, training and so on have been cut again in last week's 'response to the Asian economic crisis'.

With regard to health, we have done a little comparative exercise - just
one day's expenditure from the military budget
could instead be used for :


hospital dialysis for 97 kidney patients for one year; or

363 coronary artery bypass operations; or

778 hip replacement operations; or

hospital psychiatric treatment for one month for 1009 people; or

2725 hernia repair operations; or

diagnosis and antibiotics for 136,250 people with throat infections.


These figures are based on 1993 treatment costs, so are not 100% accurate - we print them here to give some idea of the comparative costs.

Unfortunately, transferring military spending to health services does not seem to be an option the government is considering. Instead their approach has been to reduce waiting lists ... 20,000 people already waiting for operations have been told they have no chance of getting them in public hospitals and been removed from the list.

In June, an Otago University Medical School reported an expected increase in illness and death linked to increasing poverty - to take but one social health indicator, the infant mortality rate, in 1960 we ranked sixth among OECD countries, in 1995 we ranked fifteenth.

In July the sickness benefit was cut to the level of the dole, invalid benefit was restricted to those who could work no more than 15 hours per week, and Domestic Purpose Beneficiaries were told they would be required to work or face reduction in their benefits (childcare is not considered 'work' obviously) - we're not sure whether the latter is now going to be implemented as there have been so many conflicting announcements about it.

In October workfare is due to start - this scheme has attracted unanimous condemnation from community and voluntary groups. There has been protest against it all around the country - particularly during the one day so-called public consultations on workfare in Auckland (where people had a few minutes to make their submission and there was insufficient time for all booked to speak to be heard) and in Wellington (similar story).

Auckland District Council of Social Services has been circulating the Pledge for community groups to sign which promotes resistance to workfare and a genuine commitment to the rights of volunteers. For your copy, contact ADCOSS, PO Box 6817, Auckland 1.
Business Roundtable and government beneficiary bashing runs rampant - yet don't you think they are a tad selective about their targets ?

How about the corporate beneficiaries ? Fletcher Challenge (net profit of $308 million in the year to June 97) got a $38.5 million payout from taxpayers in May for cost overruns on developing the Maui gas fields.

And when are we going to hear the Business Roundtable deploring the sad waste of taxpayers money going to that non-productive drain on our resources, the armed forces ?

Arm Me with a Future ?

One early misty May morning I set out across town when lo and behold - a truly horrible vision appeared wreathed in fog before me. It was a large container lorry with great big words across the sides which read Arm Me with a Future, instructed me to check out http://www.army.mil.nz and had a picture of an armed soldier on it. Argghh ! Yes folks, its the armed forces schools information truck - probably coming to a school near you soon !

Since then, various eagle-eyed observers have spotted a series of similar slogans in the Situations Vacant columns of the Dominion - Arm Me with Skills; Arm Me with a Degree, Arm Me with Tools...


You may recall the Ministry of Defence's Why we need a defence force kit (launched in their sensitive style last Hiroshima Day) which was issued free to all secondary schools ... well, you will be pleased to hear that the alternative guide to the kit will also be issued to all secondary schools sometime this August. Progress would have been a little faster if we too had been given $70,000 to do it !

In Britain, the MoD has taken a different approach to 'educating' the young - what follows is from Peace Matters (the Peace Pledge Union's July 1998 newsletter) :

"The latest onslaught by the Ministry of Defence in persuading young people to enlist in the Armed Forces is an interactive CD-ROM, 27,000 of which have been produced at a cost of (pounds sterling) 100,000 and most of which are to be distributed free to the 'youthful games-playing public', in the words of John Reid, the armed forces Minister.

At a time when schools run jumble sales to buy books and other essential equipment, the disc gives young people a flavour of the army, from how to assemble a rifle to leading an assault on a farmhouse. It is freely admitted that the purpose, apart from presenting the armed forces as an unquestioned facet of society, is to recruit young people from their 16th birthday, there being a 5,000 shortfall from the present target."

PPU are asking their supporters to buy one each and send it to PPU for "official decommissioning" ! Hey, shall we send them Te Kaha ?

As you may be aware, groups of disarmers are gathering in Scotland to begin disarming Britain's Trident armed nuclear submarines. This follows their sending of a 9 point disarmament programme to the government; if steps haven't been taken to implement the programme by 11 August then the Tri-denting It people will begin doing it themselves.

They are particularly appreciative of support from overseas, and in discussion with them it was felt that one of the most useful things peace people here could do to help was to sign the 'Petition of Support' - copies enclosed with this Newsletter . Please note - the petition circulated is the one for individuals to sign, there is also a pledge for groups to sign - contact PMA for copies of that.

If you want to send your collected signatures back to PMA it will save you postage (!) and we have arranged to add the signatures up and email them to Trident Ploughshares 2000 as they come in - they will use the figures to indicate international support for their cause in their negotiations with the British government.

If you wish to also give them financial support, we are happy to forward that too - but cheques, money orders etc
must
be in pounds sterling.

Kia ora Tri-denters, kia manawanui, kia kaha, kia ora.
In a recent act of near self-disarmament, or perhaps a cunning attempt to evade the citizen disarmers, HMS Vanguard - complete with 96 Trident warheads and 135 terrified crew - went into an uncontrolled dive after a power failure.

It is believed the sub was close to its maximum operating depth of 1,500 feet before they could get the steam back-up engine to work and regain control of its descent. A sudden descent below operating depth has caused subs to break up in the past with the loss of all crew - in this case, serious radioactive contamination of surrounding ocean and sea bed would have occurred.

The near disaster took place in the Celtic Deep, and Vanguard then returned to Faslane where it has been tied up for the past month.

This news followed closely on reports of corrosion problems and cracking in the whole fleet - Vanguard, Victorious and ... the name of the others eludes me - Vicious ? Venomous ? Vanity ?



Supportive Councils :
Resolution Passed
- Auckland City, Christchurch City, Dunedin City, Hamilton City , Hutt City, Kawerau District, Manukau City, Masterton District, Palmerston North City, Porirua City, Rotorua District, Tasman District, Thames/Coromandel District, Waitakere City, Wellington City.


Endorsement Given
- Auckland Regional, Hauraki District, Hawkes Bay Regional, New Plymouth City, North Shore City, South Taranaki District, Waikato District.

International A2000 petition - the signatures now received from around Aotearoa / New Zealand as of last week total 1728, with more arriving daily.

If you are not already collecting signatures, please contact PMA straight away and we will send you out the forms plus the publicity sign to attract potential signees !

News about the
Eight Nation
(including NZ)
Initiative
and other international nuclear disarmament news will be brought to you in the next PMA Newsletter .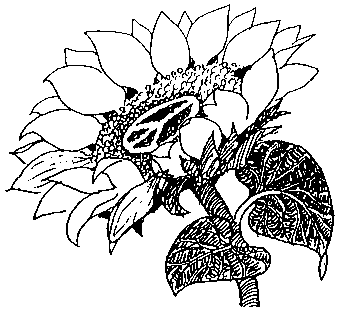 ABOLITION OF NUCLEAR WEAPONS a NZ perspective
was launched in Wellington on 31 July - presented by Ian Fraser OBE, discussed by Dr Rod Alley, and poetry reading by Alan Brunton. Great launch !

The book comprises a collection of around 30 papers including those on the medical effects of nuclear weapons, accidental use, nuclear terrorism, the financial costs, deterrence and many other topics. The papers are grouped
under three headings: The Continuing Threat, Positive Initiatives and Events involving NZ.

For a copy of this wondrous book, please contact Abolition 2000 (Wellington), c/o IPPNW, Dept of Public Health, Wgtn School of Medicine, PO Box 7343, Wellington, tel (04) 385 5999 x 6050.


As you know, a series of nuclear weapons tests by India, then Pakistan, in May drew the attention of the world to nuclear disarmament in a rather startling way. Along with many other peace groups, our action alerts condemned the tests - and focussed on the totally hypocritical response of the nuclear weapons states: sanctions, calling in and withdrawals of diplomatic representatives, and the NZ government was in there right behind the US.

Well, we are certainly expecting the same treatment being meted out to them when their delayed sub-critical nuclear weapons test 'Bagpipe' takes place. Originally re-scheduled for August, we have now received word of further re-scheduling to September.

The Russians are expected to do some as well before the end of the year. We will monitor this situation as closely as we can - and send out Action Alerts as soon as any dates are confirmed.


Sub-critical ? Hypocritical !
Protest warning !

We received an anonymous message in May from someone concerned about freedom of speech. The message was from the Diplomatic Protection Squad in Wellington and addressed to all workers in FAI House (location of the Indian High Commission).

It asked that they be "vigilant and report any strangers or suspicious circumstances at FAI House. This is necessary in the event of any possible protest against the Indian High Commission and the recent bomb tests".

Wear a white ribbon ...

on Hiroshima Day to show solidarity with the peace NGOs in India and Pakistan who have decided on this visual symbol to demonstrate their opposition to their respective governments' nuclear weapons programmes.


It is difficult to judge whether or not there is a serious threat to our nuclear free legislation given that Richard Prebble has been calling for it to go for the past eight months. With the events of the past few days with MPs leaving political parties and such, will this be Prebble's price for a possible coalition with National ?

His latest thoughts on the issue were published in the NZ Defence Quarterly Winter 1998, and include the statement, "All our nuclear free legislation does is to estrange us from the world's only superpower, the leader of the free world and the significant power in the Pacific".

Interestingly, or perhaps, frighteningly - his Opinion piece follows an article entitled 'Vietnam : Were we right to fight ?' which concludes ... "The 37 men who lost their lives in the futile effort to preserve the Republic of Vietnam were NZ's dues for membership of the ANZUS club. Yet, ironically, the foundations of the club itself were undermined by the war." ... "Those chickens came home to roost in the 1980s when the ANZUS alliance fell victim to NZ's anti-nuclear policy."

Reviving ANZUS and a belief that this will increase US/NZ trade appear to be the points of Prebble's article. And on the eve of Madeleine Albright's visit here, similar points are made by Paul East in an article headlined 'Nuclear Propulsion ban outdated' (Dominion , 31-07-98).

Several days ago an article announced that a review of US /NZ defence links is being undertaken shortly by the Pentagon (Dominion , 25-07-98). However, NZ's anti-nuclear policy is of concern, as is NZ's old military equipment which ... "puts NZ troops and others working with them at risk and damaged NZ's credibility".

For a brilliant, detailed analysis of the passage of the nuclear free legislation, reactions to and interpretation of it, an assessment of its impact on ANZUS and a look at the current situation, get yourself a copy of the new Centre for Peace Studies
Working Paper No 8 - Nuclear Free NZ: 1987- from policy to legislation,
by Bob White. Centre for Peace Studies, Uni. of Auckland, Private Bag 92 019, Auckland. Tel (09) 373 7599 x8364, fax (09) 373 7445, <r.white@auckland.ac.nz>


By the time you receive this, she will have been and gone. As we received a number of requests from peace people to put out a warning alert, we reproduce here that which we sent out a couple of weeks ago.

There is considerable uneasiness at the impending visit of Madeleine Albright and what it might portend. Don McKinnon stated earlier this month that this would be "another opportunity for the government to engage with the US government on the bilateral relationship, regional security, the Asian economic crisis and the lead up to the APEC forum meetings next year".

So, US world domination, parallel importing, perhaps discussion on a new improved (improved for transnationals that is) version of the MAI and how to sneak it past the people ... all these and many more rumours are circulating as to her purpose in coming here.

However, the two greatest concerns for peace people seem to be :

1) A threat to the nuclear-free legislation ? There is general anxiety about this given Richard Prebble's continued statements that it's time to get rid of it in the interests of increasing trade with the US. Current concern is not so much about the legislation being changed, but rather some kind of quiet underhand agreement to relax it.
For your information, a letter from Jenny Shipley to Larry Ross (7 April 1998) states ... "NZ's nuclear-free policy enjoys the wide support of NZers and the Government has no intention of changing it." Well, that seems straightforward enough - however, one also has to bear in mind that this is the Prime Minister who bypassed all democratic / parliamentary processes in her excitement at receiving a phone call from Bill Clinton in February and immediately sent off troops to the Gulf ... speaking of which ...

2) A supporter of crimes against humanity. Madeleine Albright has been a vociferous supporter of war (both military attack and keeping up the genocidal sanctions) against the people of Iraq. We are reminded by ISMAG (see News from Groups) that while US Ambassador to the UN several years ago, she was asked on a 60 Minutes programme if US policies were worth the death of half a million Iraqi children - her reply ? "yes, it is worth it".

At a time when many peace people here are working on the government to try and get the sanctions lifted, alas we feel we cannot share Don McKinnon's and Jenny Shipley's 'delight' or 'welcome' (Dominion , 11 July 1998) for this visit.
- YES to land rights ! NO to uranium mining !

Blockades, arrests (some carried out with excessively violent force), court cases, appeals to the World Heritage Committee meeting in Paris, cheering, wailing and dancing, people locked onto earth moving equipment ... the full-on attempts by the Mirrar-Gundjehmi and their supporters to prevent the opening of the Jabiluka uranium mine in Kakadu National Park continues.

We receive daily reports on the events there - if you would these forwarded on to you, please let us know.


Jabiluka : the struggle of the Mirrar people against the Jabiluka uranium mine
, the documentary film outlining the struggle against Jabiluka - from the coercion which led to the Mirrar people signing the Ranger uranium mine lease in 1979 through to the current campaign against Jabiluka.


And you can see it !
Finally a copy of the video has arrived, so if your group would like to borrow it, please contact PMA - it would be nice if you could assist with postage costs.



More news from across the Tasman ? No, they were over here ! We were very pleased to meet with and assist members of the Australian Coalition for Gun Control during their visit to Wellington to protest and lobby the Australasian Police Ministers' meeting in early June. Their
Control Guns Before They Control Us
banner was pictured in the Evening Post , and shown on national TV news. As a result of this visit our knowledge of the issues around gun control is much improved, and we will impart some of our new learning to you in the next Newsletter .

Shipley shields spies ?
"The cloak of secrecy over a bungled break-in by SIS agents should remain in place to protect national security, lawyers for the SIS said" ... so begins the Dominion (23-07-98) report on the High Court application by Aziz Choudry to have documents relating to the original (amended!) interception warrant, and others written prior to / shortly after the break-in, produced for inspection. (see previous Newsletters for why Aziz wants them!)

Excuse us ? Even less reassuring is the fact that "Prime Minister Jenny Shipley had personally considered documents about the incident and certified that producing the documents would be prejudicial to the security and defence of NZ." Prejudicial to the credibility and defence of the security forces more like !


other spies and related bits ...

Our collection of weird and wonderful spy tales continues to grow, but alas, no room to share them with you in this issue either - definitely in the next Newsletter .

Just a quick one in case you haven't heard - the Pine Gap extended lease, renewed without parliamentary discussion, gives the US the legal right to maintain its "intelligence" base until the year 2008. The Australian Government has stated that the extension indicates the "strong alliance relationship" between Australia and the US.

Pine Gap is one of the US's most significant weapons control bases in the world and is linked to Menwith Hill in England. The base is on the land of the Western Arrernte people, just north of Uluru/Ayres Rock.

and ... did you know there is a CIA home page for kids ? Oh yes, check it out at http://www.odci.govt/cia/ciakids/sitemap.html


Caritas, Christian World Service and others have combined to launch an emergency appeal for relief
and rehabilitation
for the PNG tsunami victims. Donations for this appeal can be sent to Caritas, PO Box 12-193, Wellington or call 0800 221022.

Free East Timor Coalition - presented a petition of 3,500 signatures to Matt Robson on 30 July. The petition demands that the NZ government recognises and promotes the right of the East Timorese under international law to self determination; and that the NZ government encourage Indonesia to conduct a referendum on self determination under UN auspices.

Waiwhetu / Lower Hutt Peace Group - continue their dedicated work towards the release of Mordechai Vanunu. 17-24 September is the date of the next international Vanunu Vigil and the Week of International Protest Action in Israel. If you are planning on being in Israel at that time, then contact Arthur Quinn tel (04) 567 0533 or PMA for the details.

Auckland Gulf Crisis Committee - have been extremely active in picketing, issuing press releases, writing to MPs and Ministers, holding meetings and vigils, making displays and showing videos in their efforts to prevent further war against the people of Iraq and to urge an end to the sanctions.

In May they received a fascinating reply from Max Bradford in response to their letter querying the morality of the NZ government's continuing support for the sanctions. He writes (among other things) "Contrary to your view, I believe that I am a moral, compassionate and ethical person." and later "The removal of sanctions would be very easy to achieve; Saddam Hussein's regime simply has to comply with the UN. Your letters would be better directed to him, than myself".

Iraqi Sanctions Medical Alert Group - are continuing their efforts to persuade the NZ government to lift the sanctions, and fundraising for medical supplies.

At the official launch of the group in May, slides were shown of the situation in Iraq - these were taken by UNICEF staff in the two weeks prior to the launch, and showed scenes of devastation and horrible deprivation. Iraqi doctors spoke of the situation pre the Gulf war - describing free access to health care and education to a degree which few other countries could emulate. An ISMAG leaflet should be included with this mailing (contact PMA if you haven't received one, we don't have quite enough for the full mailing).

NZ Quakers - have been raising money to send to Iraq, particularly for medical equipment for maternity and orthopaedic hospitals. The fund has reached around $1,600 to date. One result of this activity is that many Quakers are now quite well informed about the situation in Iraq and the effect of the sanctions on the Iraqi people. The money will be sent through the Red Cross.

NZ Campaign against Landmines - report that 28 Official Ratifications of the Ottawa Treaty have been deposited at the United Nations: Canada, Ireland, Niue, Holy See, Mauritius, Turkmenistan, San Marino, Switzerland, Hungary, Belize, Trinidad & Tobago, Fiji, Mali, Denmark, Djibouti, Croatia, Bolivia, Mexico, Peru, Zimbabwe, South Africa, Austria, Andorra, Norway, Jamaica, Yemen, France, and Germany.

Seven others have apparently already passed ratification legislation, but not yet deposited it at the UN: Italy, Belgium, Bosnia, Botswana, Guinea, Mozambique and Namibia. Among those expected to pass ratification legislation soon are: Colombia, New Zealand, Sweden and the United Kingdom.

Peace Brigades International (Aotearoa/NZ) - continue to publicise the work of the PBI peace teams, their latest Newsletter covers Guatemala, Sri Lanka and the Balkans.

Golden Bay Peace Group - continue with their regular peace stalls and are in the process of setting up an annual Peace Prize for local secondary schools, with separate senior and junior categories.

Taupo Peace Group - have a display for Zero Tolerance to Violence week (see local listings). In the first two weeks of August they will display the Waihopai exhibition boards in the Taupo Library.

WILPF (Otautahi) - organised a week long display in the windows of the city council building for 24 May (International Women's Day for Disarmament) with information and photos of women's actions for peace from around the world. The display included a feature on Pacific Women Speak - Why haven't you known ?, information on the health effects of nuclear testing, women's peace banners, and peace literature.

The WILPF women devoted a considerable amount of time and energy to the smooth organisation of the National Peace Workshops . The 1998 NPWs were a truly wonderful welcoming experience with excellent accommodation and the most delicious meals - and inspiring company. Kia ora wahine ma !

PMA Annual Report - is now available. Please send an SAE for your copy.

Protest at Vietnam Veterans' Parade 98 - protest on the day went well, a letter signed by 16 national and local peace groups was printed in the local Wellington paper City Voice , $220 was raised for the Vietnam Reconciliation Fund.

At the end of May we sent 185 'expressions of regret' to the Vietnamese Ambassador, Mr Tran Van Tung - these came from all around the country, thank you to all who supported this initiative.
- John Pilger
Vintage, 1998. ISBN 0099741512

When I was in England last year, I couldn't understand what had happened to the media. I remembered how eight years earlier a copy of the day's Independent and the BBC had provided high-class news and current affairs coverage and good entertainment, every evening. Now - well, just about anything would be miles better than the unmitigated rubbish on New Zealand television, and the scarcity of hard-nosed investigation in the newspapers here - but where was the excellence I'd been hoping to find?

It was only when I read John Pilger's Hidden Agendas that I really felt I understood the extent of the commodification of news: how it's a product shaped, by those who will make money from it, to the measured tastes of its 'consumers'.

Pilger writes not only of the the ways in which the representation and interpretation of events on the planet contribute to the wealth and power of Rupert Murdoch and others, but also of sub currents that seldom reach the headlines: the arms trade, Burma, East Timor, and Vietnam (where tooth-and-claw capitalism now prevails). And although TVNZ seems unlikely to screen Apartheid did not die , which shows how reform in South Africa has been seriously undermined by New Right economics, we can at least read about these developments in the book's final chapter.

As new technology improves the channels through which information reaches us, the quality of that information is, paradoxically, declining. Although reading Pilger can be profoundly depressing because he presents us with bleak prospects of our political, economic, and environmental future, it's refreshing to read someone so independent, outspoken, and ultimately trustworthy - and a good antidote to the infotainment that nightly appears on our screens.

There are some books that you shouldn't wait for the library to get (I should know!) and this is one of them. At $24.95 for almost 700 pages of forthright, iconoclastic journalism it's superb value. And this is not a collection of older pieces re-published; it's up to date.

I'll leave you with Pilger's description of Thailand, which he offers as a peek into how the 21st century will be for all of us: "birdless, treeless, jerry-built, polluted, the traffic policemen in their face masks, the tourists in their deodorised rooms, the rich in their Mercedes, the poor in their fire-risk factories and their rubbish vats, the economy at the mercy of speculators."
Barbara Frame

Did you know that two thirds of the world's population is subject to US sanctions ? (Financial Times , 21-07-98), copy available from PMA.



"the US military must play an important role ... we must be prepared to defend our interests in space ... to ensure we receive the bounty of space" - these and other strange statements can be found on the Mission HOME (Harvesting Opportunity for Mother Earth) web site - go to http://missionhome.org. Cheers to the WoMenwith women for that gem !



on 17 June, an eye witness described how he saw a flying saucer land in a field of genetically-engineered oilseed rape in the east of England. Four beings emerged from the UFO and produced a strange device "which emitted a green ray that swallowed the mutant crop".

All that was left was a mysterious X shaped indentation and a message from the Xtra-Terrestrial Mutation Prevention Unit which ended ... "Your food evolved the way it did for a reason; meddle with it at your peril !". Honest, guv - it must be true, we read it in Peace News !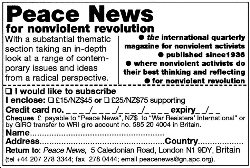 Wellington peace people !

Des Brough, ever gallant worker for the cause, has taken on the co-ordination of the rosters for both
Peace Forum
(11am Saturdays) and
Peace Report
(11-45am Sundays) on Wellington Access Radio. Please contact him immediately to book your time to air your views ! Tel / fax (04) 388 3173.

Thank you for supporting the gigantic PMA/ECO garage sale which raised $600 for PMA.



international


6 and 9 August
- Hiroshima Day and Nagasaki Day - 53rd anniversary of the nuclear bomb attacks.


8 August
- 10th anniversary of the violently suppressed uprising against military rule in Burma.


ongoing
- Nuclear Weapons Abolition Days, Citizens' Inspections of sites of nuclear crimes and Ploughshares 2000.
national


National speaking tour - Warren Thomson of the Anti-Bases Campaign
is prepared to come and talk with people in your area and tell them everything there is to know about Tangimoana, Waihopai, US activities at Harewood ... if you would like to host Warren or arrange a meeting, then contact ABC, PO Box 2258, Christchurch cafca@chch.planet.org.nz without delay !!


Media Peace Awards 1998 (Auckland)
- closing date for entries,
21 August
, awards ceremony
11 November
, guest speaker Noam Chomsky, $25/$15 contact Peace Foundation for entry forms and tickets, tel (09) 373 2379, fax (09) 379 2668 peace@fps.ak.planet.co.nz

Yes folks it's true, Noam Chomsky is indeed scheduled for this event this year ! We have several of his articles, most recently 'The Culture of Fear' forwarded to us by Paul Bruce. Contact PMA if you would like a copy.


13-16 August - Wellington, National Conference against Privatisation
, everything you need to know about privatisation and how to oppose it, contact VUWSA, PO Box 600, Wellington. Tel (04) 473 8566, <vuwsa@vuw.ac.nz>


21-23 August
-
Auckland, 'Reclaim the Future : community environmental action'
the 1998 ECO Conference - and a jolly exciting programme they have this year. Contact ECO, PO Box 11 057, Wellington. Tel/fax (04) 385 7545, <eco@reddfish.co.nz>


September - nationwide, join the Hikoi of Hope !
For local contacts see the leaflet enclosed with this mailing, check out <http://www.hikoi.anglican.org.nz>, contact the National Co-ordinating Office on 0800 ANGLICAN, or PMA as we will be keeping in touch with progress.


September
-
nationwide
, showing of
Kundun
, the story of the fourteenth Dalai Lama.


14-16 September - Turangi, 'Renewing the Social Contract'
,
1998 NZCOSS Conference -
keynote
speaker Dick Hubbard (Businesses for Social Responsibility), sounds good ! NZ Council of Social Services, PO Box 24 084, Wgtn. Tel/fax (04) 385 3358, <nzcoss@xtra.co.nz>


2-4 October - Women's Loan Fund, Wellington,
National Networking meeting
. Contact Women's Loan Fund, PO Box 11 731, Wellington, tel (04) 499 6691.

local listings


Dunedin / Otepoti
6 August
- 8am, Octagon, official observance, speeches by the mayor of Dunedin and the visiting mayor of Otaru, Japan, a minute's silence, and then a Dunedin children's choir will sing in Japanese. The traffic in the lower Octagon will be diverted and lit candles will be floated in the fountain. Peace Action Dunedin / City Council.

1-30pm - Otago Museum, showing of Hiroshima: City of Peace , a talk by a young Dunedin woman with a family connection to Hiroshima, and the making of cranes to be displayed in the Meridian mall (Dunedin's newest and biggest). These events are aimed at school children.

6.30pm - Otago Museum, showing of the feature-length film Children of Nagasaki.


Christchurch / Otautahi
7 August
- 6pm, Victoria Square (near the Parkroyal) annual Hiroshima commemoration and lantern ceremony.

Hiroshima display in council buildings, contact WILPF (Otautahi), tel Prue (04) 312 2149.


17 August
- 12 noon, Commerce 101 Building, 'Nonviolent Campaigns in New Zealand' lecture by Peter Low as part of the Peace Studies programme at Canterbury University. Visitors welcome.


Moutere Valley
12 September -
10am, Riverside Community Top of the South regional peace groups meeting.


Takaka
6 August
- Hiroshima Day stall, contact Golden Bay Peace Group tel (03) 525 9156.


Wellington / Whanga Nui a Tara
3 August
- 5-30pm, NGO Report on recent presentation to CEDAW, contact YWCA tel (04) 384 8117 to attend.


3 August
- 7-00pm, Wellington Women's Centre, Tau Iwi Women's Treaty Discussion Group 'how we can implement the Treaty in the work of our organisations', contact Anne tel (04) 472 6425.


6 August
- 12-15pm, Peace Flame, Wgtn Botanic Gardens, unveiling of the Hiroshima Stone, speakers Mayor Blumsky, Dr Jim Stuart, Dame Laurie Salas, John Murray. If wet, meet in Begonia House. Light lunch. Peace Council, tel/fax (04) 388 3173.
6-30pm - Lantern Floating Ceremony, boat shed in Frank Kitts Park (by lagoon), WILPF tel (04) 383 5688.

all day - CND white poppy selling, more sellers always needed, contact Christine tel c/o (04) 382 8129.


6 August
- 7pm, St Johns Church (cnr Willis & Dixon Sts), Latin America Committee AGM, includes showing of Deadly Embrace on the evils of structural adjustment the debt crisis and 'free' trade. LAC, tel (04) 389 8699.


7 August
- 4pm, Cttee Room 1, Wgtn City Council (Wakefield St entrance), NZ Forum for UN Renewal meeting, details c/o UNA tel (04) 473 0441, fax 473 2339


Taupo
27-31 July
- Great Lake Centre, display as part of Zero Tolerance to Violence week, Taupo Peace Group.


Auckland / Tamaki Makaurau
6 August
- 12:30pm, Old Govt. House, presentation from Daizen Brian Victoria 'Zen at War' looking at the way in which Buddhism was co-opted to support the Japanese war effort, as has happened with many other religions as well. Contact Peace Foundation, tel (09) 373 2379.

Manukau City Council will also be arranging Hiroshima Day activities - flying flags on both 6 and 9 August, and a photo display in the Council Building. Details from A2000 (Auckland), c/o Peace Foundation, tel above.


1 September
- 7:30pm, Dorothy Winstone Centre, Auck. Girls Grammar. The Great Peace Debate 'Peace is too important to be taken seriously'. Debaters include Jim Hopkins, Elizabeth McRae, Craig Parker, and Peter Calder. MC Grant Bridger, chaired by Dame Cath and judged by Brian Edwards and Marilyn Waring. $25/$15 tickets from Peace Foundation, tel (09) 373 2379.

More next month !
---
Link to earlier PMA newsletters.
Return to top of page.