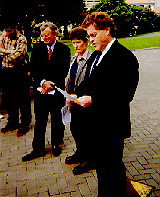 Speakers from right to left:
Dr Marten Hutt, Iraq Sanctions Medical Alert Group
Edwina, Peace Movement Aotearoa
Graham Kelly, MP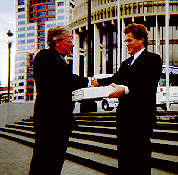 Dr Marten Hutt presents the 910 signatures to Graham Kelly, MP.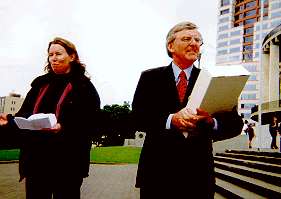 Pauline Norris, ISMAG (left) reads Wael's poem.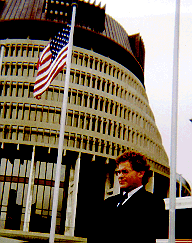 ....and look what was flying in front of the Beehive (NZ Parliament) buildings... how very appropriate...