Photo Gallery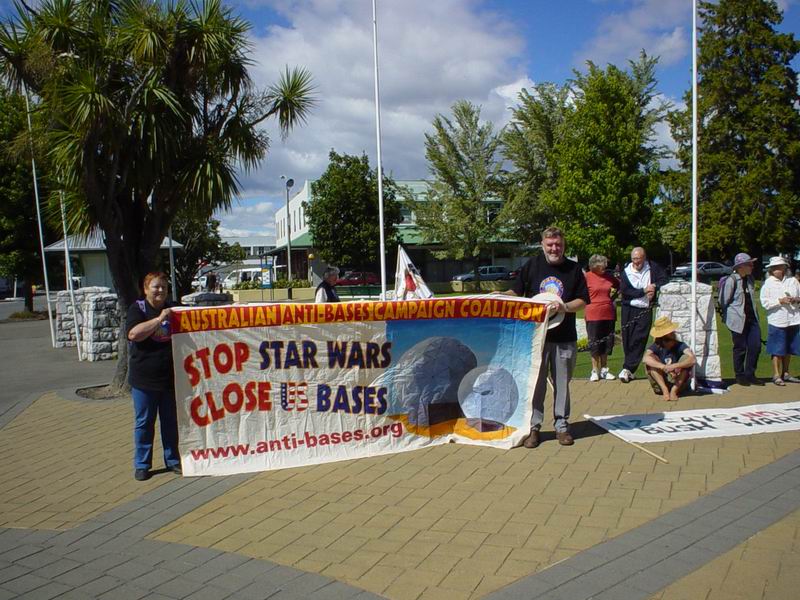 Hannah Middleton (left) and Denis Doherty, of the Australian Anti-Bases Campaign Coaltion, Seymour Square, Blenheim, January 2003
Part of crowd, Seymour Square, Blenheim, January 2003. Anti-war and anti-spybase rally and march, organised by Anti-Bases Campaign.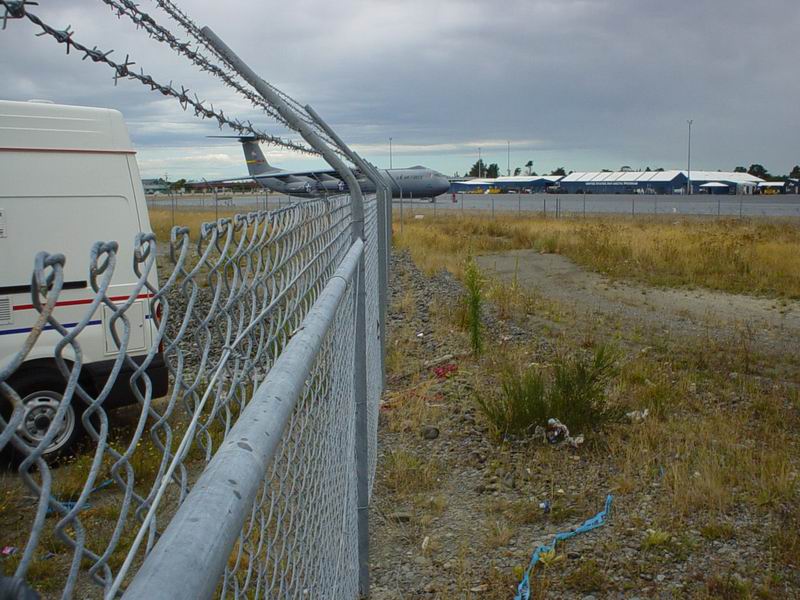 US Air Force Starlifter, USAF base, Christchurch Airport, January 2003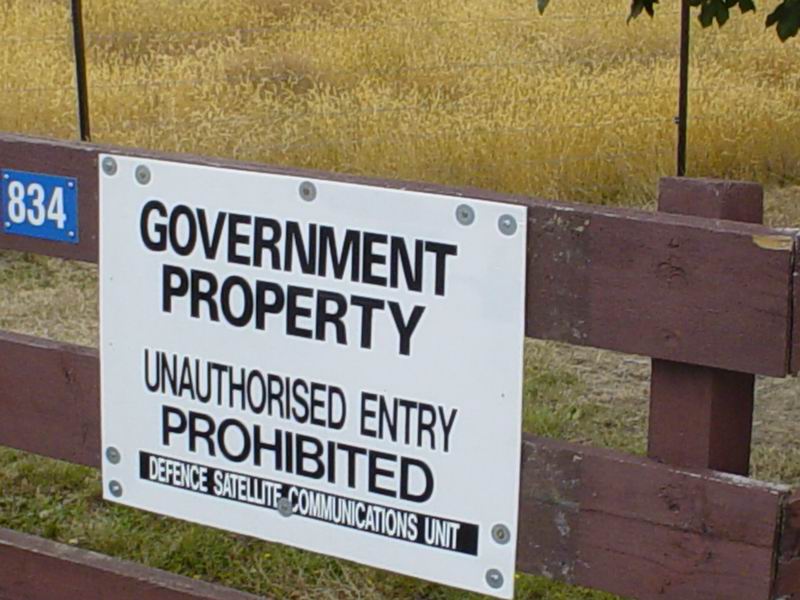 Sign on outer fence of Waihopai spybase, near Blenheim, January 2003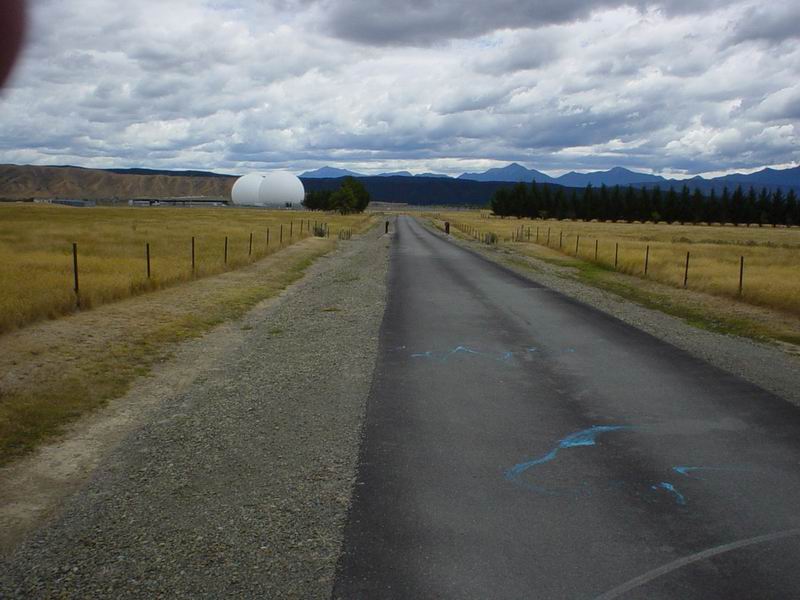 Waihopai spybase, January 2003. The two domes conceal satellite interception dishes.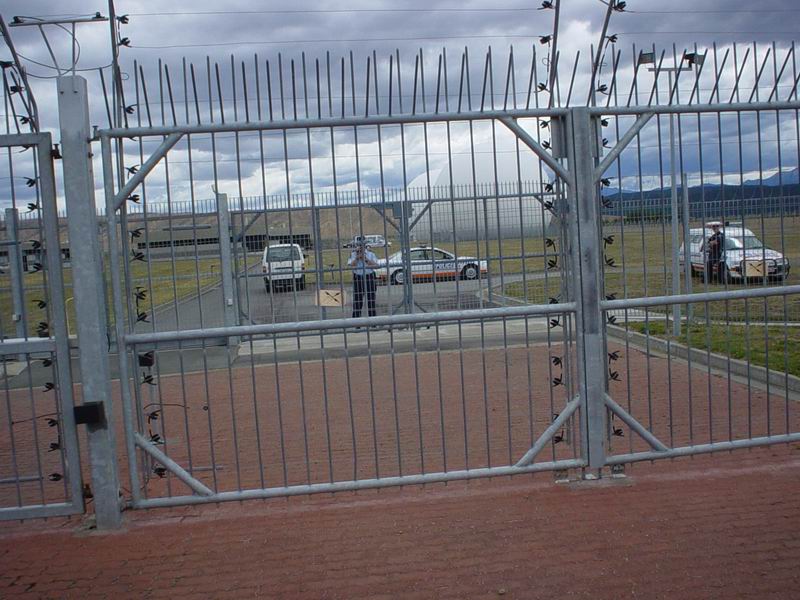 Main gate, Waihopai spybase protest, January 2003. Note electric fence and spikes.
Navigation